Tis the Season for Traditions - and as most that know me well can tell you - I love me some good traditions!
Going back in time
2014
(to be exact), much of our traditions have still stuck, but over the years, we've added a few more.
I truly this its the sense of celebrating the small things that make this season so special.
::: Festive Drink-ware! :::
I cannot have my coffee in the morning without using a Christmas mug....and its pretty much turned into a rule. If the dishwasher hasn't been run, I'll hand wash it just to be sure that it's happening!
::: High Tea :::
We have a lot going on this year, and normally we try to make a reservation at The Peninsula to soak in the Christmas cheer, but we haven't gotten our acts together, so we talked about bringing high tea to our house. Cutting out the cost of a babysitter makes life a lot easier - and since no one will have to drive, we can indulge in more than a few glasses of champagne!
::: Christmas Jammies :::
No other pajamas are allowed on my children from Thanksgiving until New Years Day. It's a new rule that started this year because I. Can't. Get. Enough.
::: Christmas Books :::
I love pulling out books for each holiday, but there is something special about our Christmas books. They are so much fun to read to Leo, because through his eyes, I remember all of the excitement of Santa and elves and reindeer - and it excites me to go through it all again with him.
::: Gingerbread House Decorating :::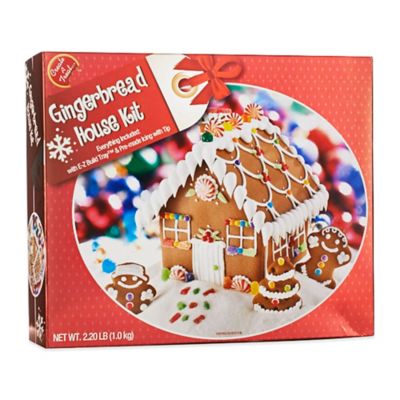 Obviously this year, Leo will do more playing with the box then the actual house, but I bought a little starter kit at Target that we are going to cut our teeth on!
::: Christmas music and candles :::
I can get a little stingy with candles - but not this time of year. We have candles lit in the house from the moment I wake up until the moment I go to sleep! They just make the house feel like Christmas so I bought a small fortunes worth! I also have been loving the Harry Connick Jr. station this year and it plays non stop!
::: Elf :::
Joel and I are die-hard Elf fans, so we're hoping we can find a way to strap Leo down for at least 5 minutes to pretend like this was his first year "watching" Elf. It's always the first Christmas movie we watch together (because I've been binging Hallmark movies since early November) to kick off the Christmas movie season!
Any small, fun traditions you do at your house that we should add to our list?