:::1:::
We finally got our picture back with Zac Brown Band after
our concert extravaganza
with them a few weeks back. I seriously wish I could relive that night like once a month.
:::2:::
I've sort of caught the running bug. It hits me every year, and right now, I've definitely got it hard. I think I've mentioned it before, but SoulCycle has made a huge difference for my running, both mentally and physically, and I think soon I'll be crushing 6 mile runs like it aint no thang.
:::3:::
Joel had to work on Wednesday night so we weren't able to get to the Hunger Games preview, but it worked out because I was able to meet up with some of my mom's friends who were in town. We had drinks at The Bazaar in the SLS Hotel, and what a cool spot it is.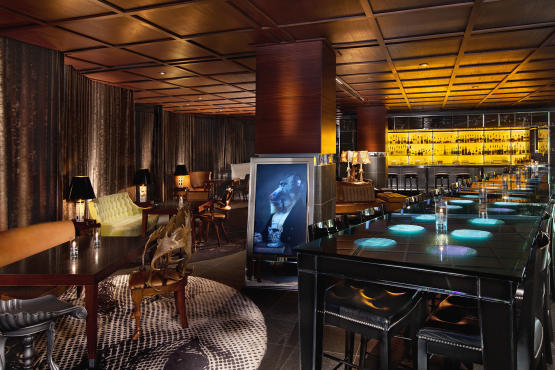 The drinks are really expensive, but you end up forgetting since it's such a cool experience. We made dinner reservations there for the week we come back from Chicago so we'll see how the dinner part stands up.
:::4:::
And, speaking of Chicago!! I leave on Monday!!! I packed on Wednesday because I just couldn't handle it anymore. It's going to be a packed week but I'm getting a chance to see almost all of my family and friends that are there so I couldn't be more excited.
:::5:::
We are decorating our house tomorrow for Christmas. We decided to do it early so that when we come home from Thanksgiving, it's all set up for us to enjoy. Plus, any excuse to drink champagne during the day is fine by me.