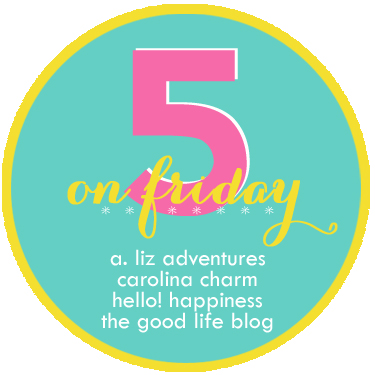 ::: 1 :::
Our Monday night started out with a bang since we celebrated our two year anniversary. We kept things simple and stayed home to celebrate. Joel had prepped dinner for us over the weekend, so when he got home from work we were able to just enjoy. We started with a fondue (we dipped apples, french bread, and asparagus) and then had some of the best crab cakes I've ever had.
Joel bought the crab in shell and pulled all of the meat out himself, so the crab cakes were like 95% crab meat which was amazing. We went for a walk after our amazing dinner, watched our wedding video, and talked about our goals for our 3rd (how is that possible) year of marriage. It was perfect.
::: 2 :::
We booked our babymoon!! We had tossed around a lot of ideas, but when we finally decided what we wanted out of the time; rest, relaxation, romance, pool time, and good food....we decided that we really didn't need to fly anywhere to make that happen. Instead, we're going to drive about 45 minutes south and stay at Terranea in Palos Verdes. The resort looks beyond indulgent and I'm already so relieved that we decided to go this route.
::: 3 :::
I'm actually really enjoying putting together the baby's room slowly but surely. I know I could go click crazy at PBK and have the whole thing done, but I've been liking finding random things here and there and crossing my fingers that they all work. I found that cute wooden whale at World Market this week, and I'm kind of obsessed with the dresser from Honest Co. that I stumbled upon on Pintrest. My biggest worry with the room is that I have a lot of wood colors going on (espresso, white, and now maybe this) but there isn't any way around it so c'est la vie.
::: 4 :::
We leave on Wednesday for Chicago! I'm so excited to spend some time at home. Chicago in the summer is amazing, and 4th of July weekend is by far the best of all to be home for. I'm a little anxious about splitting up my time, but it again...it just is what it is. All of Joel's family will be home, all of my family will be home, and it already stresses me out that we can't give each family 100% of our time. If you live away from your family, you know how it goes, but I'm trying to mentally prepare myself (and our families) so that I don't get over the top stressed while I'm there. There's just never enough time.
Oh and before Wednesday, I have two friends in town, about 17 loads of laundry to do, a house that needs to be cleaned, work that needs to get wrapped before I take a week off, and 14 other errands that need completing before we can head off. Wish me luck!