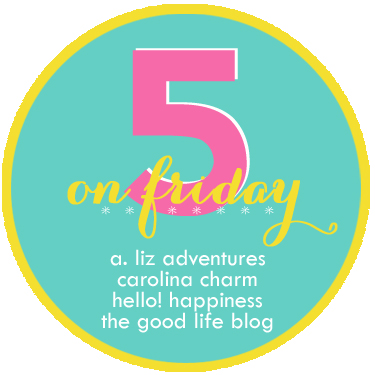 ::: 1 :::
A large part of this week was spent changing up our living space to make a little more room for Leo. It's still a work in progress, but so far Leo and I are both loving the change.
::: 2 :::
I've always been a pretty loyal Dunkin' Donuts coffee fan but I have to say, this Target brand/flavor has changed my tune lately. I've seriously had to hold myself back from a third cup!
::: 3 :::
I think I can officially say that I'm
trying
to lose these last ten pounds but it's been pretty slow going. I still have my gym membership on hold, and don't really feel like I can afford to take multiple classes each week, so I'm trying to sneak in my exercise wherever I can get it. Mostly its been through 10 minute popsugar workout videos (
this
and
this
are my favorites) - or long walks with Leo. Wearing him during walks too has got to count for extra points right???
::: 4 :::
Not only did Leo sleep in his crib overnight this week for the first time, but he also found his feet and somehow turned twelve. How is this happening so fast?
::: 5 :::
We don't have too much planned for the weekend.....fondue for dinner tonight, having friends over Saturday for brunch, and hopefully I'll get a few chances to sneak out for some exercise and much needed mani/pedi!