Initially when we moved into the house, I was on a "get things perfect" rampage, and couldn't be slowed.
Once we got all of our stuff from our 2 bedroom apartment in LA, into this much larger home, I was able to fill some immediate furniture holes.
I'm actually surprised how not empty this house is, given the change, but there are some holes.....and some of those holes are just going to have to wait a while.
I'm not good with waiting, and I'd like every room to look done, and looking done now, but there's no sense in rushing, so I'm working with it.
What I'm hoping to scoop up in the next few weeks is a hallway runner, a comfortable, fun couch for our living room (and I'm leaning towards navy), and a small table that would work well in front of our front bay window.
and then I'd like to put that table up in the guest room (where it belongs!)
I'm kind of hoping I can score a little bit with the upcoming President's sale so I've been on the hunt and really like this one from
Wayfair
. I need a dark colored rug that can really hide dirt since this runner will be in a heavily trafficked area.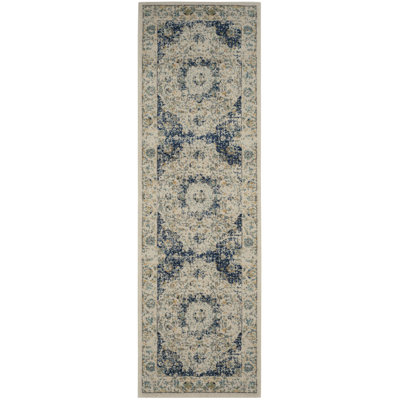 My parents are building a house later this year, and I'm hoping to scoop up a few of my moms pieces when they move. I've got my eye on two cozy chairs for our master bedroom, vintage end tables that were my Grandmothers, her outdoor set and mmmaaayyybbbeeee even her sectional if it proves to be too big for her basement! She wants new and I am ONE HAPPY CAMPER to take any of her used goods!
Our upstairs bedrooms are pretty lacking too, but with time, I know that this house will some day feel small to us!