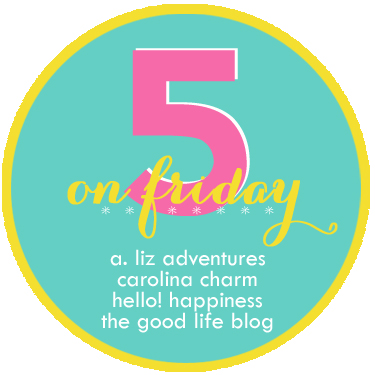 ::: 1 :::
So my girlfriend Beth shared this genius app with me and I have to say, I think its the first app that has truly made me want to cry. It's exactly what I needed You need to have an account at Shutterfly, but that's about it. The app will upload all of your pictures to the website (which backs them up for free!) and you can order prints, make calendars, whatever directly off their site. I send real pictures to my mother-in-law and Grandma and its normally such a pain, but voila! Life made simpler!
::: 2 :::
Leo is a pretty rock star sleeper. He goes down in his miracle blanket and the rock and play at around 7:30am and normally sleeps pretty soundly until 6 or 6:30am. He's starting to outgrow both so the last few weeks we've been playing around with transitioning out of the swaddle and into the crib.
We tried the Aden and Anais wearable blankets first and they were not a success. Leo needs something to blunt his movements in order to sleep soundly, so after a lot of research we ordered the Merlin suit and so far, naps in his crib have gone really well (even though he looks like a buffoon!). I'm hoping he will have success with it overnight too but I'm going to wait just a few more days of successful naps before we rip the band-aid!
::: 3 :::
I'm also updating my snapchat a lot lately! I'm tshields622 if yo

u're on it!
I'm really trying to make sure that I'm getting in 10,000 steps a day so I'm back to wearing my fitbit religiously everyday, and will even clip it on my robe so that I don't miss any steps in the morning. This week I've been doing a "Work Week Hustle" with my cousin Liz back at home and it's been such a huge motivator! Have you ever done a fitbit challenge? They're actually pretty fun!
Also - I feel like I should get an extra 1,000 steps at the end of the day since most of my steps are with a 13 pound baby strapped to my chest!
::: 4 :::
I can't believe Leo is going to start eating actual
food
sometime here in the near future! I'm not going to introduce any solids until 6 months, but I want to start understanding the best way to go about how and what to introduce. Joel and I are really intrigued by Baby Led Weaning, so that's the first book I'm going to read. My doc is ok with it but warned me that it can be scary with the first few gags....so we'll see. I have a feeling we'll end up doing a mix of everything.
::: 5 :::
Along with getting in 10,000 steps a day, I'm trying realllllly hard to cut back on carbs. I have a few staple carb free meals (meatballs, stuffed peppers, chili, etc.) but I'm looking for a few more to try out. Any easy favorites? I've found a few of these on Pintrest that have caught my eye too....