When we bought the house, this is what the darling little kitchen looked like.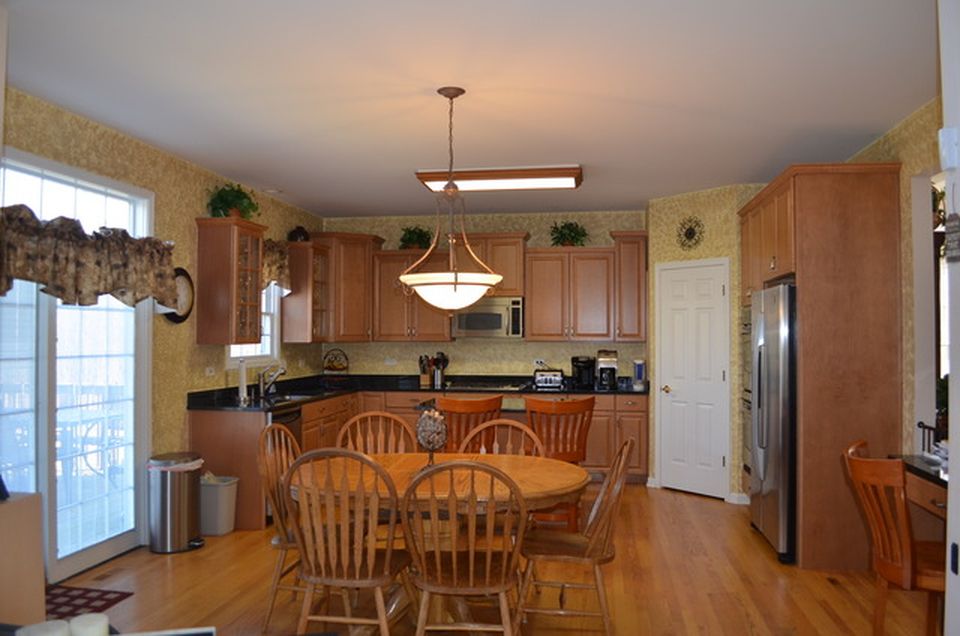 Eek.
After painting, updating the floors, and changing out the light fixtures, this is where we were at.
Much better shape, but after only three months of wear and tear on the kitchen, the paint started to chip behind the sink, and I knew it was time to get a backsplash installed. We decided to go with subway tiles with a dark grout to pull in the dark granite counter tops - and while I felt like that way a touch risky, I absolutely love the way it turned out.
This isn't exactly the kitchen that I would have built from scratch if I had my own way, but with really affordable updates, we are going to make the kitchen look a
lot
more stylish and a little more updated.
The next, and last project of the year (!) [for the kitchen] is new hardware for the cabinets and drawers. The brassy/gold has gotta go, so in the next few weeks we are going to pull some samples from Home Depot, and then make the switch. These are the styles I'm leaning towards but I've found that you really can't tell the way it's going to look until you sample a few - so time will tell!
Richelieu Hardware

hickory hardware