This past weekend I was helping my girlfriend get her registry in order when she asked me what my favorite baby things were.
Now that I'm a month into having two, I've got my list of things I swear by .... some that I registered for when I was pregnant with Leo, and some that I've learned about along the way.
Here are my top ten favorite things that you should seriously think about stocking up on.
The Rock and Play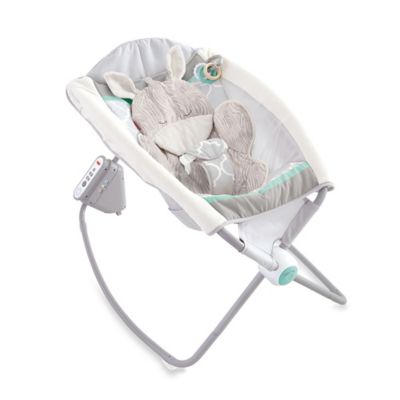 - a few people have sent me notes about the Dock a Tot and if I was using it or why I wasn't, and that's truly just because a. it's expensive and b. I don't see a purpose for our needs. We have 4 Rock and Plays (two at home, and one at both grandparents) and I swear by them. I like that they're on an incline, I like that they fold, I like that they're affordable, easy to clean, and both of my babies have slept great in them.
The Lectrofan
I have the Dohm sound machine too, and that's actually the one that I prefer to sleep with myself, but the Lectrofan gets LOUD and it can drown out ALL of the noise. If you have a loud dog, or loud toddler, or loud husband.....go with this one!
The Ubbi Diaper Pail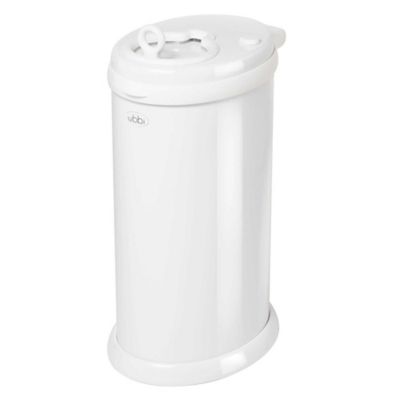 We're still going strong with this one two years later. It has my vote as far as diaper pails go.
The Miracle Blanket
Remains my favorite - and while they're expensive - I'm reusing all of Leo's for baby Drew, so they've held up well. I would highly suggest having at least two. We transitioned out of the Miracle Blanket with the help of the Magic Merlin Sleep Suit - but we haven't used it on Drew yet and likely won't for a few more months.
WubaNubs
You need 3. And bring one to the hospital too.
MotherLove Nipple Cream
This one is by far my favorite and something I would suggest grabbing, bringing to the hospital, and keeping near by for the first 3 weeks.
these may take some getting used to because they're small and baby nails are SO small but they're what I've used for Baby Drew from the day she came home and what I use for Leo too. These are one of my favorite things to include as a gift for new mom friends because they turn out to be one of those things you never could've dreamed you needed so badly.
The Solly Wrap and The Ergo 360
baby Leo!
I'm using both everyday. If I need to fold laundry with Drew, or if I'm playing with Leo I prefer the Ergo because it's sturdier and I don't have to worry about readjusting the baby. We also have taken walks with Drew in the Ergo and Leo in the stroller, and i's a great option. I love the Solly too for quick cat naps when we're hanging out at the house. It's light and really comfortable for both of us. I'm a big fan of baby wearing, so I would recommend both, but you could probably get by with just the Ergo 360 (with the infant insert).
A reader of my blog owns this shop and sent me two bows to try out - and no joke, they're our favorite bows that we own. I have a huge box of bows that we were gifted or that I bought while I was pregnant, and these are the only two bows that fit Drew's head (and her head is in the 75% tile!). They're perfect for new babies, come in tons of darling colors and patterns, I believe are the perfect sized bow, and are
incredibly
affordable. Current orders over $25 ship free, but regardless, they normally ship for less than $4! Check out her shop
here
, or come back on Friday to enter the giveaway to win one!
Other notables:
A lot of Aden & Anais muslin blankets, a sturdy diaper caddy if you have two floors (I like
this
one), Zutano booties, Bamboobies, and the Boon bathtub.
Would love to hear your favorites/thoughts too!