1. It's been a heavy celeb spotting week - and - I'm not quite cool enough not to share. On Saturday my girlfriend and I were hiking and along the curve came the Rancic family - Bill, Guiliana, and even Baby Duke.
Then on Tuesday, at my 8:30am SoulCycle class.....the big whammy.
BRADLEY COOPER.
Yes.
He sat front row, seemed pretty nice, looked like a total fox, and I spent 45 minutes spinning with a shit eattin' grin on my face.
Best class of my friggen life.
Thursday's class included Brooke Shields, who obviously, besides sharing my new last name, didn't thrill me nearly as much.
2. Ok, I don't want to lose friends over this next confession, but I really don't care about the new Royal baby.....at all. I do understand the fascination with Kate Middleton., because she has the most fabulous hair I've ever seen and has impeccable style.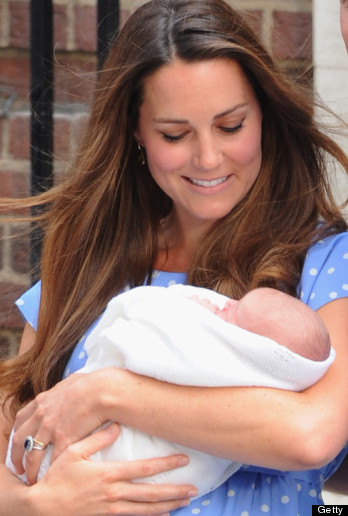 Prince William literally struck gold when he found that woman, but I am not into the royal circus that surrounds them. Remember all of the royal wedding parties had around the world? Really?
3. It took 3 months of trying, but I finally broke Joel down and convinced him to go see John Mayer at the Hollywood Bowl in October. I know he is a little bizarre - and I don't like the Katy Perry thing - but I love his music, and any concert at the Hollywood Bowl is a huge win in my book.
4. A few months back I read
this
article about an underground dining club in Los Angeles called Foodshop. It's an invite-only group, and every month they send out an email with the menu and dates they are hosting dinner.
The location changes, but the two chefs always stay the same. The menu and signature cocktail reflect the season and the group is based on a first come, first serve basis. They suggest a $60/pp donation and suggest you to BYOB. We are joining in on our first dinner - and I'm not sure what to expect, but I'm really excited. Full report to come.
5. Somehow we have been married for 5 weeks on this Saturday. The 5 weeks before the wedding moved slower than a snails pace, but these first weeks of marriage have been the polar opposite. Even though I'm only five weeks in, I'm really enjoying the relaxed comfort of being husband and wife. It still feels very weird to call "him" my "husband", but I'm trying to get used to it and not feel like I'm being caught stuffing my bra every time someone catches me in the act. I really am married!! I swear!
Enjoy your weekend doll!