::: 1 :::
My cousin Ryan has been in town all week and we've had so. much. fun. It's been years since I've had days of quality time with my cousins Ryan and Erin (who just moved to LA) and boy have I missed it. I've tried to sneak out for morning walks with them, happy hours, and had them over for dinner on Tuesday when she arrived. I know not a lot of people have close cousins, and I can't imagine life without mine. I got really luck in that department.
:::2:::
My all-time favorite jean jacket from
J.crew
went missing after my trip to Chicago. I hadn't noticed it until Monday of this week because it's been so damn hot, and when I realized it wasn't in this apartment I went buck crazy. I searched everywhere and
almost
broke into tears when it didn't turn up. I called J.Crew corporate and they had 3 left, of the light color I wanted, in their warehouse (by some Grace of God). I got it for a really great price, ordered a new one, and all is right in the world again.
:::3:::
Did you guys catch the premiere of The Voice? It was so good. Pharrell was adorable, I'm obsessed with the banter between Adam and Blake and I actually liked Gwen Stefani (who I have never liked before). The short stories before the contestants go on are a little depressive -- especially if they don't make it -- but overall I was so impressed with the raw talent that show finds. Such a fun addition to my Bravo Reality shows.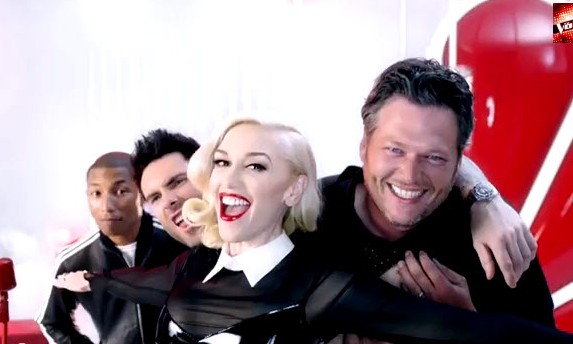 :::4:::
The fragility of life has become a painful reminder - and what I can't help but think is - "relax, laugh, do it, go for it, travel, buy the damn bag, drink that bottle of wine, sleep in, stay up late, jump...". Life is short, normally whenever it ends, so live it up.
:::5:::
Besides a fun goodbye dinner for my cousin Ryan tonight, we are watching football, grabbing happy hour with friends, getting my 9-miler done, and staying home. Should be another good one for the books; and we are lucky for that. Have a great weekend.