Do you podcast?
I'm new to it, even though one of my friends has been insisting I jump in for months.
I am the kind of person who likes talk radio - and for me - that's sort of what they're like...except that they're talking to you. It's weirdly intimate and relaxing and I've been finding excuses to listen to podcasts over music any chance I get; long walks, plane rides, mani/pedis, in the bath, etc.
I'm also going to admit, in case you are like me, I wasn't sure how to access podcasts. I didn't know if there was an app I needed to download, or what, but apparently on iphones, there is already a podcast app that is really user friendly. Just made sure you download the episodes when you are on wi-fi so that it doesn't require it .
And here are my 5 favorites (so far) - I like my podcasts like I like my books - light, fun, easy, and relateable!
:::1:::
Young House Love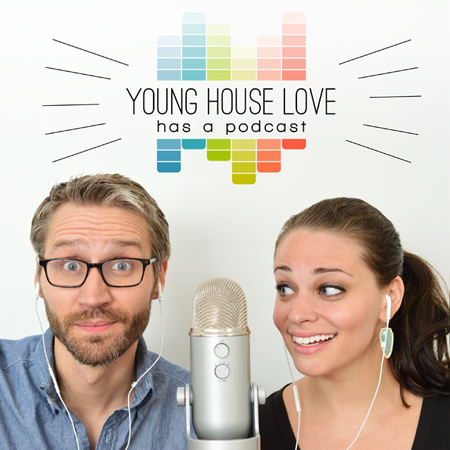 I haven't gotten through their entire series, but I'm half way through and really enjoying it. I used to follow their blog, so I like that I can picture them while they're talking. They focus on fun house themes - play cute games - and give updates on their life.
::: 2 :::
The Anxiety Guru
This is a therapist down in San Diego, and I sort of visualize him as the guy in his little logo. He reads a lot of on-air questions and gives real life examples of patients or his struggle with anxiety as well. I've been finding that understanding anxiety, and why it happens, helps me reduce mine and his podcast is pretty interesting.
::: 3 :::
Marriage is Funny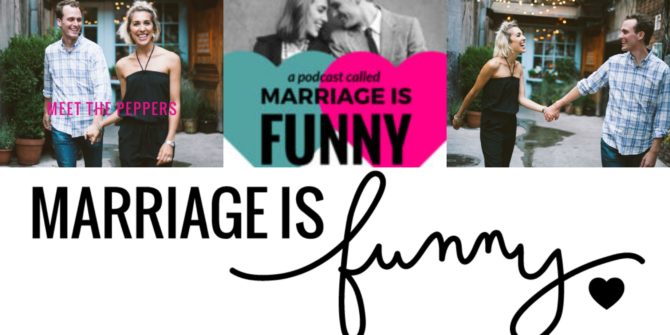 This was the first podcast I ever listened to, thanks to my girlfriend Jenna. Its a cute couple that talk about random, cute, and funny topics about marriage. They live in California and their banter back and forth cracks me up.
::: 4 :::
Stuff Mom Never Told You
The two women in the podcast are Caroline and Cristen and I really like a lot of the topics they post on: Spill Your Salary Secrets, Anxious Women, Athleisure, Women in Politics....It focuses a lot on women and relevant topics, so I feel a little smarter when I'm listening. I like both of the girls, and feel like I could have a glass of wine with them at happy hour
::: 5 :::
NPR's Wait Wait Don't Tell Me
I love this show on NPR, its a weekly contest on current events, but I'm never in the car to catch it, so I've been liking having it on my podcast list. It's pretty funny - especially lately with all of the politics - and its a fun way to stay up to date.
I would LOVE to hear yours....am I missing any?