A reader (Katie) asked if I had any pool bag hacks that I could share....and while I don't have anything that makes the process mind blowingly easier - I figured I would share what we are doing.
My favorite pool bag is the LL.Bean X-Large Tote with zipper. It's washable, I can throw it on the parking lot/sand/grass....it's perfect - and I love all of the pockets.
This is a peek at what our pool bag contains - and here are the few products that I think are really handy to have on hand.
1. SwimZip rashguard: Makes getting on and off SO much easier. Especially off.
2. Babiator goggles AND sunglasses: Not only can you replace them if they're lost or stolen, the sunglasses and goggles actually stay on!
3. A wet bag: My mom found mine at Marshalls for me probably 2 years ago and it's a must have for putting wet bathing suits into when we are leaving.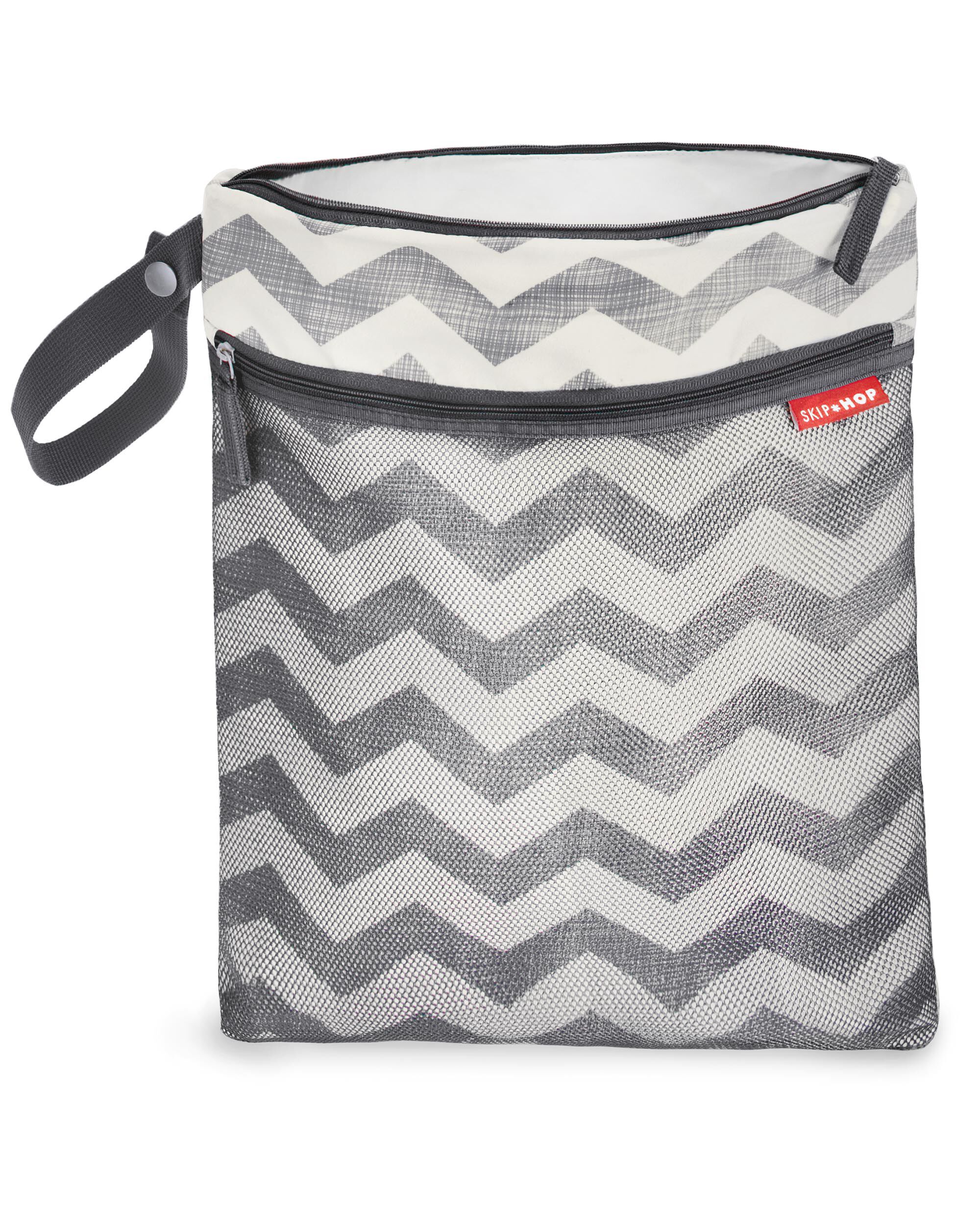 4. All of the snacks: Our favorites our individual bags of anything, but right now we're really into pirates booty, veggie sticks, gold fish, and mini-ritz crackers.
5. Frozen Water Bottle: If I'm taking a bottle with us for Drew, I will bring a frozen water bottle to keep it cool. I never seem to have the right sized ice pack, so this works well without taking tons of space.
6. Coppertone for babies: Leo and I are really sensitive to sunscreens but this one doesn't leave us with a rash.
7. Foldable/zipper blanket: If we are packing our bags for the beach, this blanket is a life saver. I almost could use two of them since Leo inevitably gets one covered in sand, but we use this baby a lot. I bought mind from Bed Bath and Beyond but I recently had a friend buy one off of Amazon.
8. Sand Toy bag: If we are going to the lake instead of the pool, I bought
this
large plastic totes from Target that I love. It holds a ton of big sand toys, and is super easy to clean. And it's $5.99
9. Baby Raft: Bought at target two summers ago. It worked for Leo for two summers and now Drew loves it too. Leo has now upgraded to swimming with puddle jumpers which are going well too.
Any good hacks I'm missing??